TEACHER TRAINING

The DANA® AERIAL YOGA INSTITUTE is a recognized training company and has been providing regular services since 2012
TEACHER TRAININGS & ADVANCED TRAININGS in Germany, Switzerland and Sri Lanka.

DANA® AERIAL YOGA Teacher Training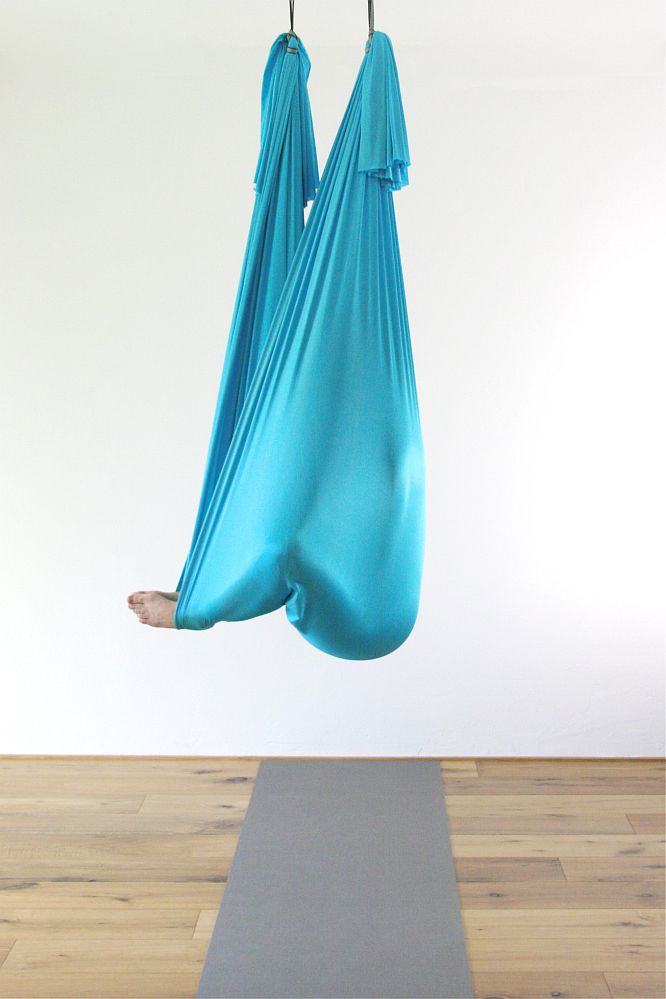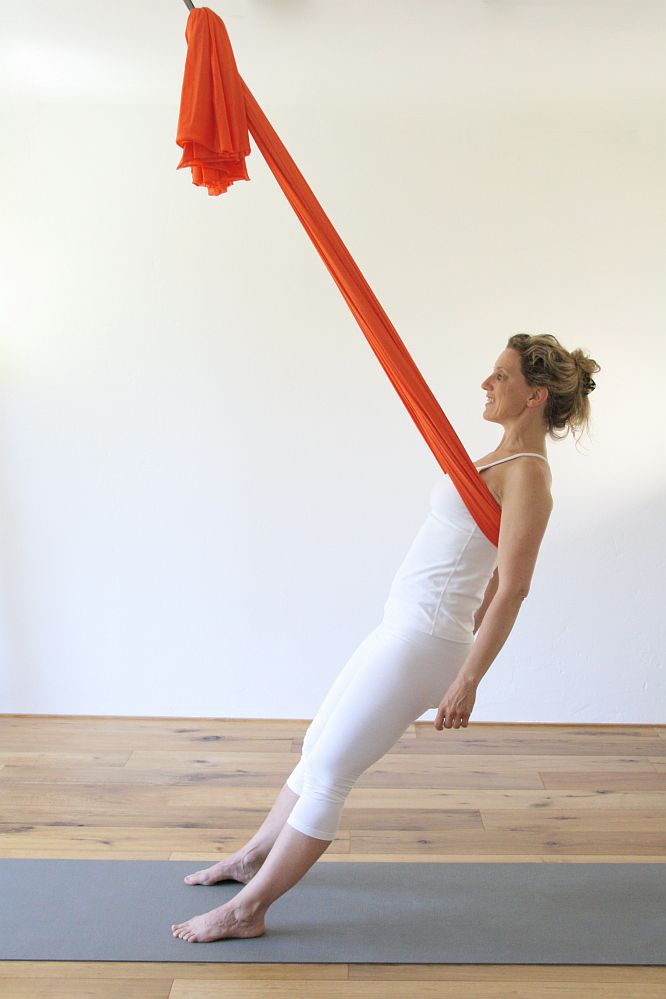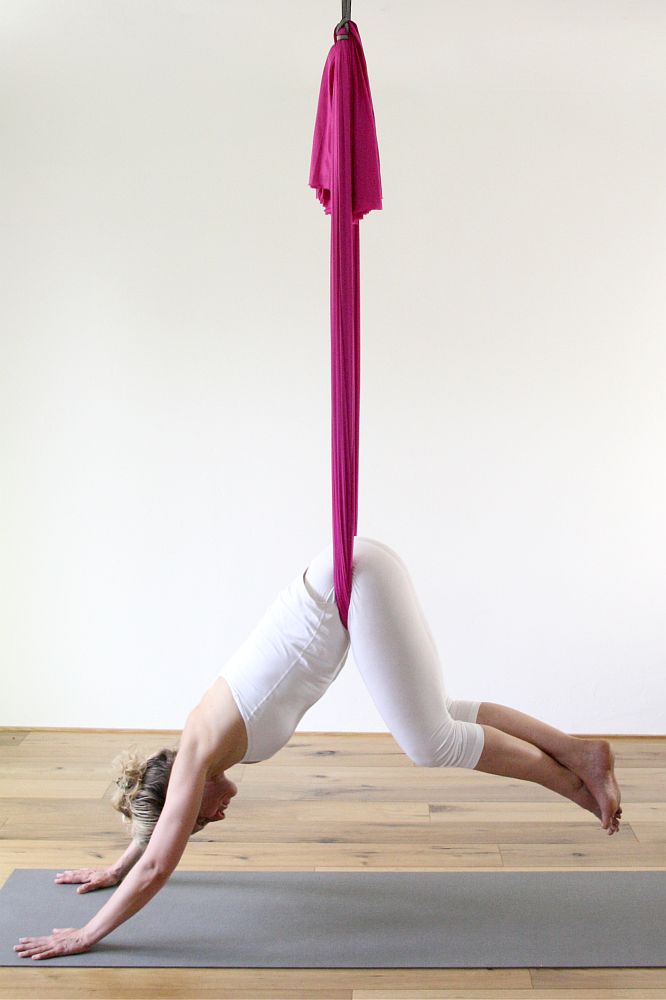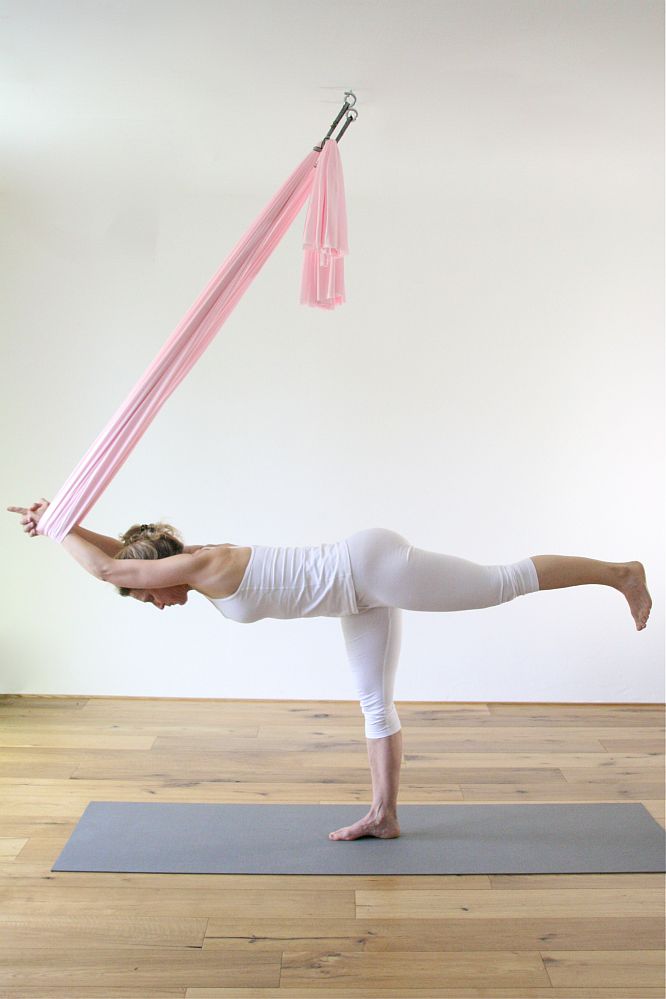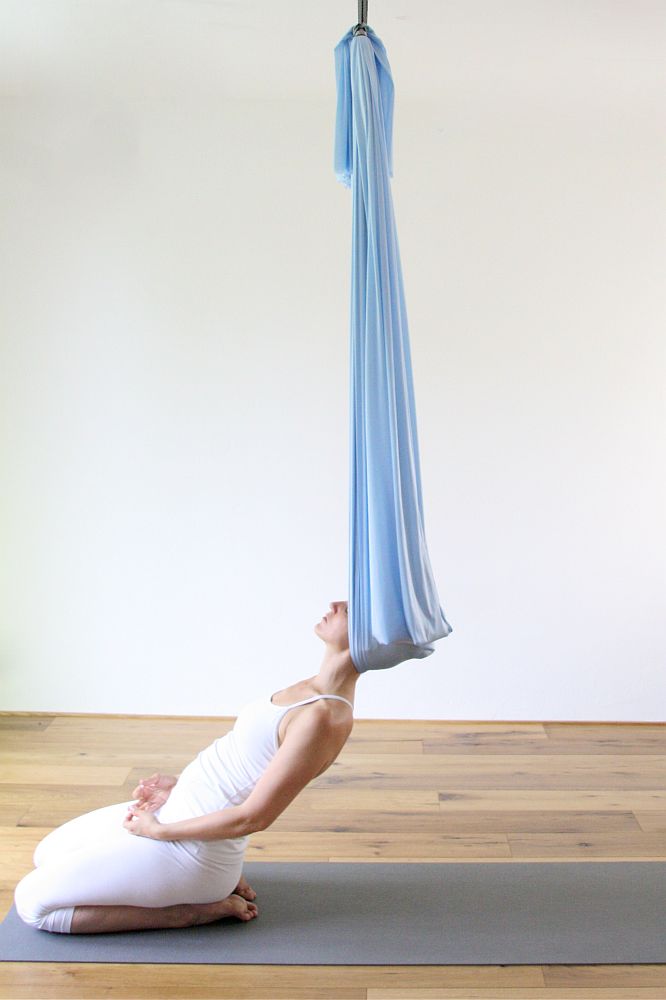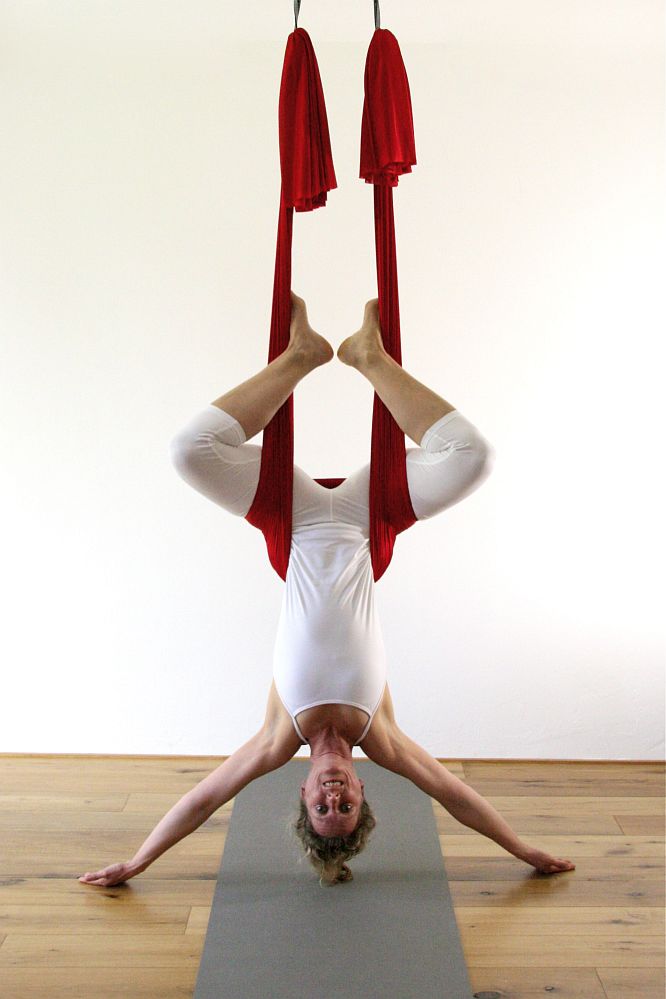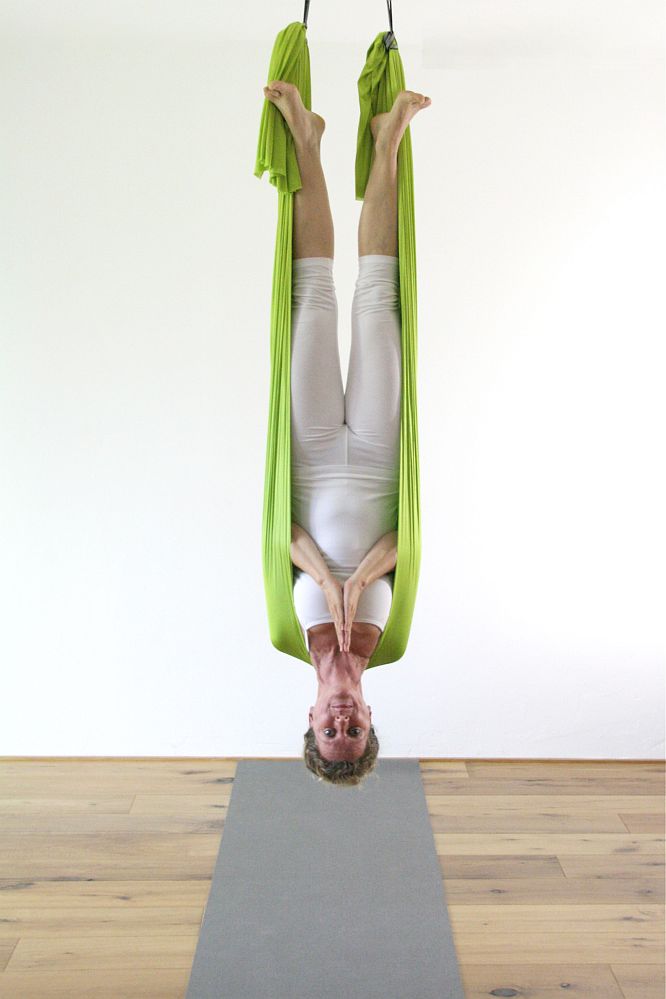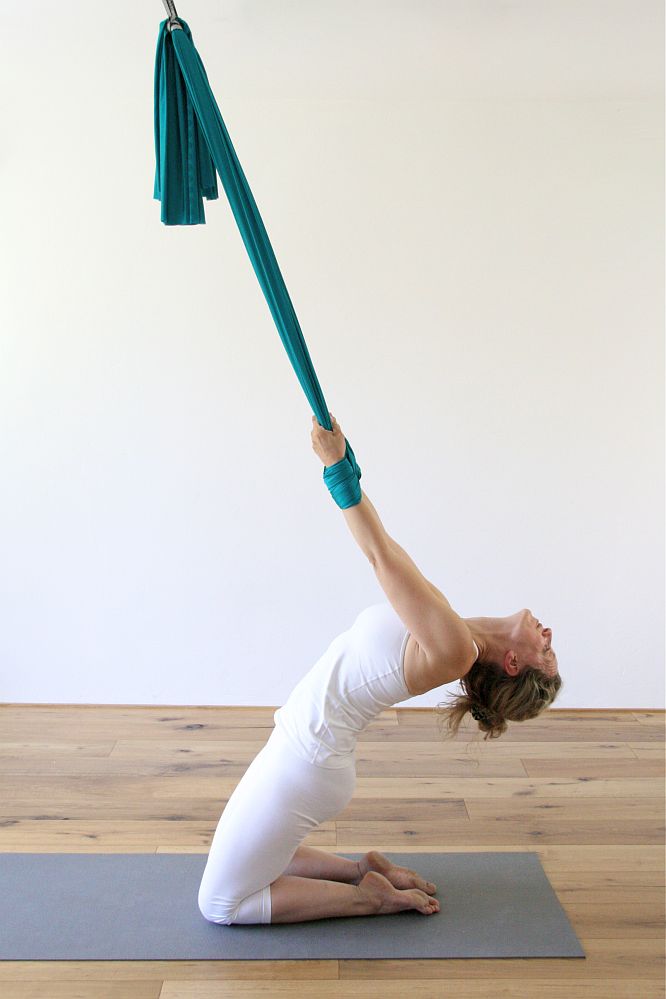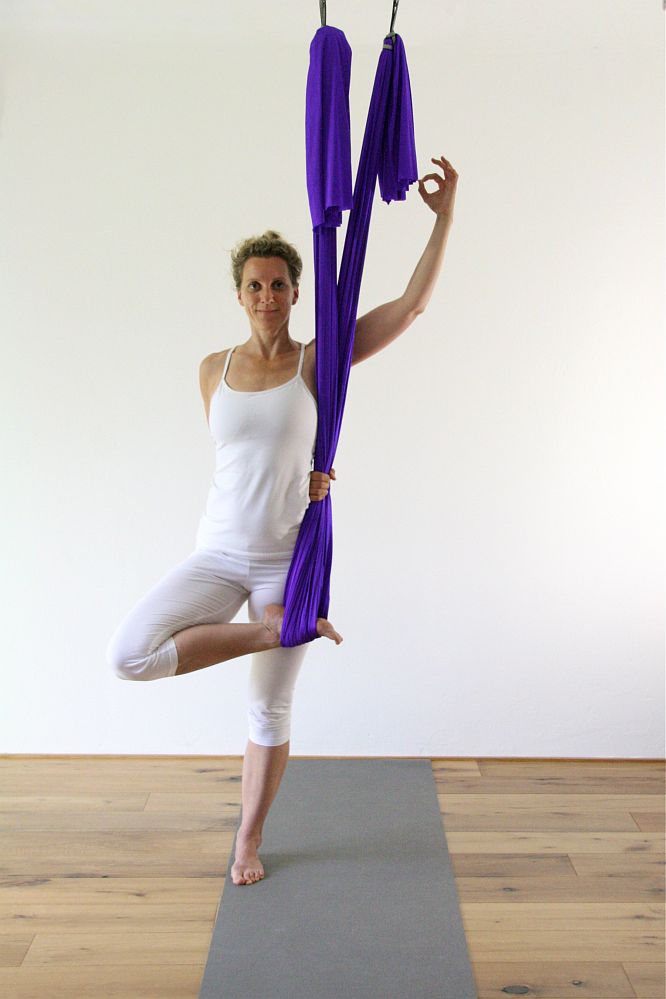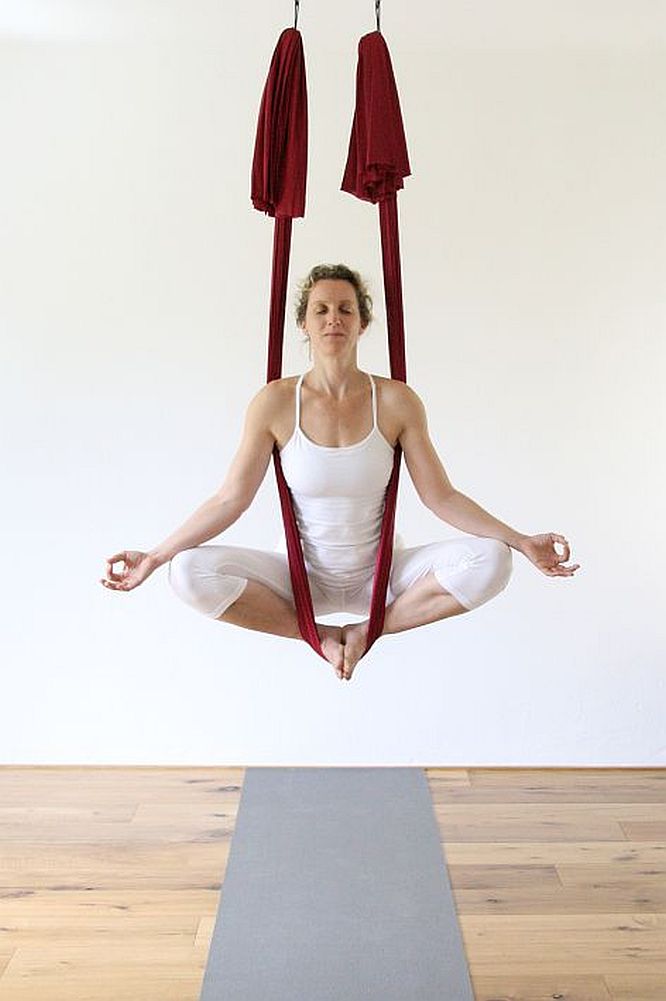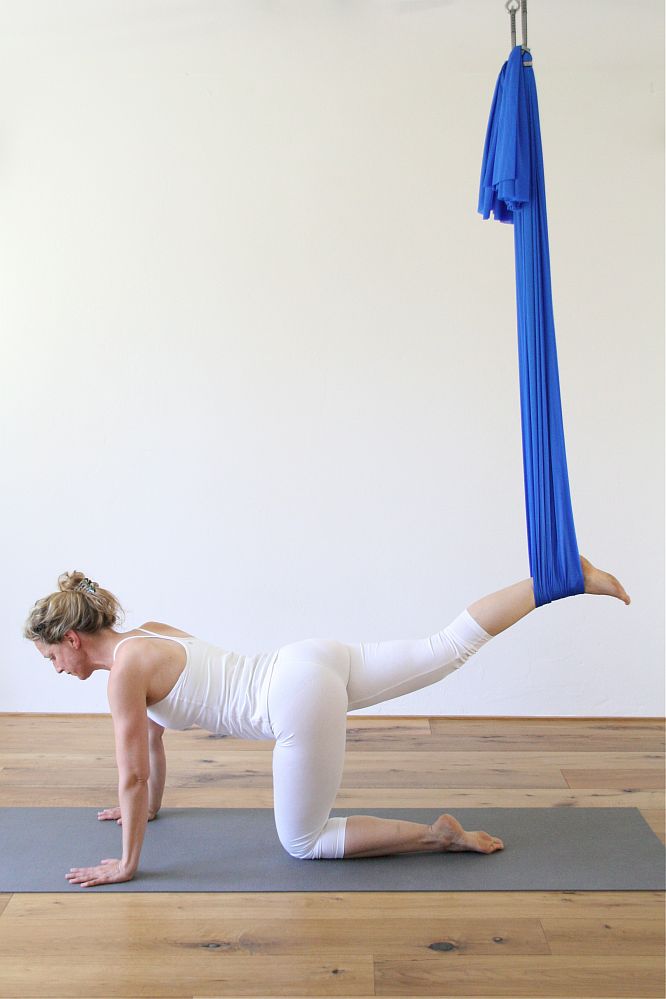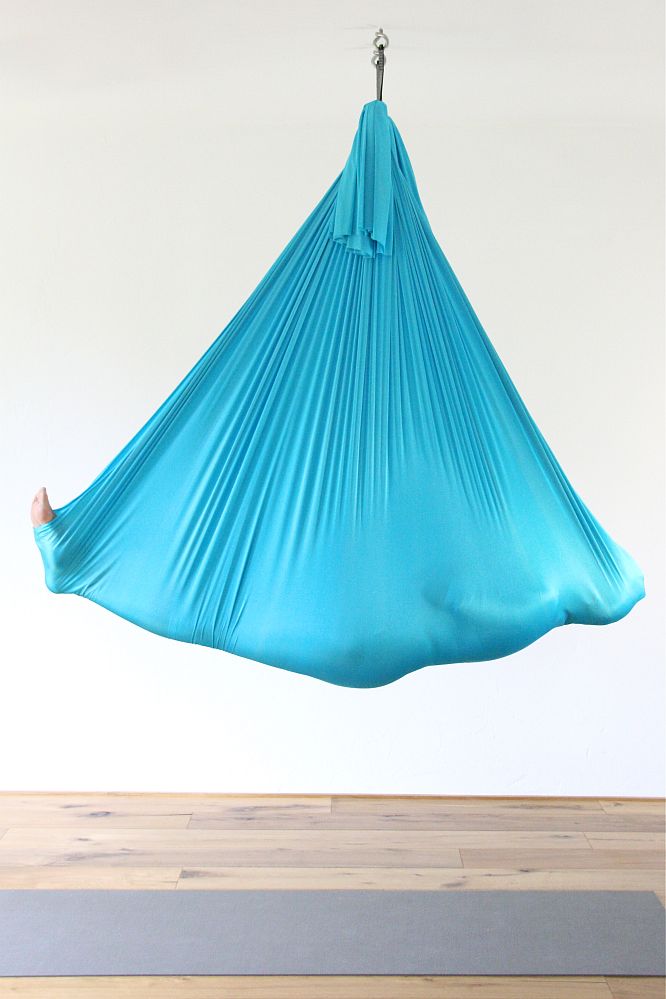 The DANA® AERIAL YOGA Teacher Training is a consecutive 9-day- course containing 100 lessons (1 lesson is 45 min).
It's a very intense training with heaps of theory and practice, which can be challenging but is good fun at the same time.
In the DANA® AERIAL YOGA Teacher Training you'll learn:
ASANAS
We are training the correct practice of the most important DANA® AERIAL YOGA Asanas as long as needed to get you comfortable to practice them by yourself and also to teach them to your students.
YOGA
The idea is to gain a solid understanding of the physical and spiritual effects of Aerial Yoga. You'll need that deep understanding to teach fruitfully. The training is not about turning you into a professional gymnast.
METHOD
We are very focused on training you as a teacher. The most important thing for teachers is to be able to pass on their knowledge to their students and participants correctly in an easy-to-understand- way, which is fun and secure all the same.
PRINCIPLES OF TEACHING
One of the key skills to learn in the teacher training is to correct the student's postures. We show you how to do that by verbal instructions and adjustments. We also train you in sequencing a practice.
At the end of the training you will be ask to teach a sample lesson with real students, who have no or very limited aerial yoga experience.
EQUIPMENT
We'll provide you with information about the hammock and the supplies. This contains the correct installation, the required distance in between the hammocks or to the next wall and the required ceiling height.
MEDITATION
Every day of the course starts with a meditation practice, which is not only a great way to start the day but can also be employed in your prospective yoga teaching.
EIN DANA® AERIAL YOGA MANUAL
The manual contains the description of 100+ Asanas, 200+ photographs, relevant details and essential information.
ADVICE ON SECURITY
We'll give you an overview of the most important security aspects for you and your students.
The Sanskrit word "DANA" means gift.
We are thrilled to present you with that gift and we are sure that you will be happy to pass it on to your students.
After the teacher training you will be itching to start teaching DANA® AERIAL YOGA as soon as possible.
Every course has a maximum of 8 participants. Full attendance of the 100 lessons is essential.
At the end of the course you will be asked to sit a written exam and teach a lesson.
Passing both tests, you will obtain a certificate that enables you to teach as a certified DANA® AERIAL YOGA teacher.
The DANA® AERIAL YOGA INSTITUTE is not a franchise, so there's no further payments required to use the certificate. The certificate does not need to be renewed or extended.
After obtaining the certificate, your name and contact details will appear on our website in the category "CERTIFIED DANA® AERIAL YOGA TEACHER" so that potential students can find you. You might also want to join our DANA® AERIAL YOGA Teacher Group on Facebook that enables you to interact and share experiences with other yoga teachers!
SETUP/ STANDARD SCHEDULE

The Teacher Training is a consecutive 9-day- course containing 100 lessons.
There is a waiting list for courses which are booked out. Just contact us.




STANDARD SCHEDULE:

Day 1

6 pm to 9 pm

Day 2 - 5

9 am to 7 pm

Day 6

9 am to 1 pm

about 4 hours free

practice time & homework

Day 7 - 8

9 am to 7 pm

Day 9

9 am to 5 pm
DATES 2021


| | | | |
| --- | --- | --- | --- |
| JAN 21th - JAN 29th | Odenwald / Germany | Teacher: Dhanya Daniela Meggers | www.yoga-4-soul.de |
| FEB 14th - FEB 22th | YOGA VIDYA Bad Meinberg / Germany | Teacher: Dhanya Daniela Meggers | www.yoga-vidya.de/seminarhaus-shanti-2021 |
| MAR 20th - MAR 28th | Hamburg - DANA® AERIAL YOGA INSTITUT | Teacher: Dhanya Daniela Meggers | |
| APR 23th - MAY 01th | Zurich / Switzerland | Teacher: Dhanya Daniela Meggers | www.yogapilates.ch |
| MAY 28th - JUN 05th | Bad Friedrichshall / Germany | Teacher: Dhanya Daniela Meggers | www.yogakraftwerk.de |
| JUL 09th - JUL 17th | Mecklenburg Vorpommern / Germany | Teacher: Dhanya Daniela Meggers | |
| SEP 11th - SEP 24th | WEBINAR (ONLINE - Live) / 14 days (2.00pm - 6.30pm) | Teacher: Dhanya Daniela Meggers | |
| OCT 09th - OCT 17th | Dresden / Germany | Teacher: Dhanya Daniela Meggers | www.wukraso.de |
DATES 2022


| | | | |
| --- | --- | --- | --- |
| JAN 14th - JAN 22th | Odenwald / Germany | Teacher: Dhanya Daniela Meggers | www.yoga-4-soul.de |
| MAR 18th - MAR 26th | Bad Friedrichshall / Germany | Teacher: Dhanya Daniela Meggers | www.yogakraftwerk.de |
| APR 15th - APR 23th | Zurich / Switzerland | Teacher: Dhanya Daniela Meggers | www.yogapilates.ch |


PREREQUISITE
Professional yoga teacher or multiple years of advanced yoga practice
COSTS
1.450 EUR (Trainings Germany) / 1.650 EUR (Trainings Switzerland & Sri Lanka) incl. manual, certificate and examination fee

For further information, enrolment and terms of payment please contact us on: info@dana-aerialyoga.de

TAX AND VOUCHERS
As an enterprise we are exempt of charging VAT (§ 4 Nr. 21 a) bb) Umsatzsteuergesetz
(Befreiung von der Umsatzsteuer für Einrichtungen der Aus-, Fort- und Weiterbildung)
We accept the German "Bildungsscheck" as a form of payment. For more information visit: www.bildungsscheck.com
We also accept the German "Bildungsprämie". For more information visit: www.bildungspraemie.info
TRAINING - STUDIO's
Germany
Hamburg / DANA AERIAL YOGA INSTITUT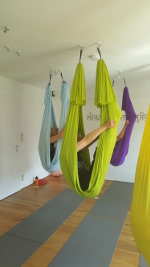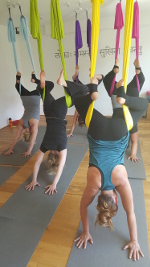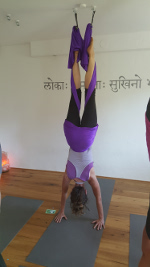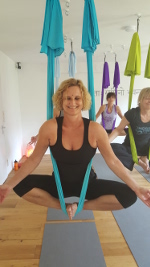 Odenwald / yoga 4 soul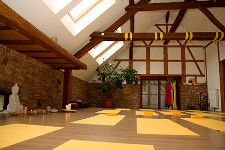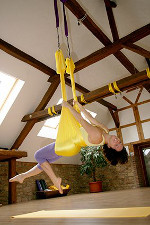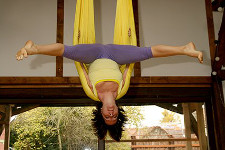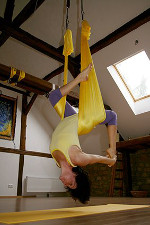 Bad Friedrichshall (Baden-Württemberg) / YogaKraftwerk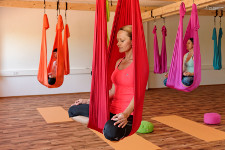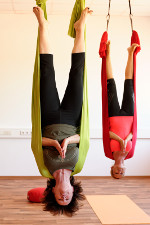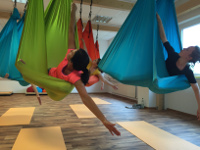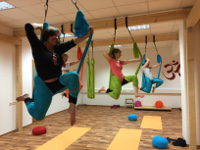 Switzerland


Zurich / Bambus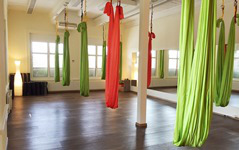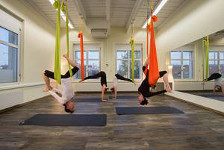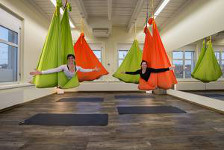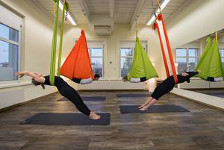 Sri Lanka


Singharaja Garden Lodge