COLLECTION

TIF TIFFY
Basic TANK TOP
| | | | | | | | |
| --- | --- | --- | --- | --- | --- | --- | --- |
| | | | | | | | |
| Ballad Blue | Dark Slade | Dry Melon | Iron | Light Rose | Ochre | Oil Green | White |
Material: 95% Viscose 5% Elastan
Size: One Size
PRICE: 24,90 EUR
LONG TOP
| | | | | |
| --- | --- | --- | --- | --- |
| | | | | |
| Ballad Blue | Chili | Iron | Oil Green | White |
Material: 95% Viscose 5% Elastan
Size: One Size
PRICE: 34,90 EUR
NOLA CROPPED SWEATER

NOVA HOODIE

| | |
| --- | --- |
| | |
| Oil Green | White |

Nature

Material: 50% Cotton 50% Acrylic

Size: One Size

PRICE: 89,90 EUR

Material: 50% Cotton 50% Acrylic

Size: One Size

PRICE: 84,90 EUR
NUNO LONG WAISTCOAT

GABRIEL LONG CARDIGAN

Iron Nature

Nature

Material: 50% Cotton 50% Acrylic

Size: S/M - L/XL

PRICE: 89,50 EUR

Material: 50% Cotton 30% Linen

Size: XL

PRICE: 79,80 EUR
BAT BLOUSE
| | | | | |
| --- | --- | --- | --- | --- |
| | | | | |
| Natur | Powder Blue | Off White | Rose | |
Material: 7% Cashmere 48% Merinowool 30% Viscose 15% Polyamide
Size: One Size
PRICE: 89,90 EUR
ORGANIC AMELIA BLOUSE

Material: 100% Organic Cotton
Size: S / M L / XL
PRICE: 74,90 EUR
SCARF ALABAMA
| | | | | | | | | | | | | | | | | | | | | | |
| --- | --- | --- | --- | --- | --- | --- | --- | --- | --- | --- | --- | --- | --- | --- | --- | --- | --- | --- | --- | --- | --- |
| | | | | | | | | | | | | | | | | | | | | | |
| Sea Foam | | Java | | Lilac | | Pinecone | | Chili | | Navi | | Ochre | | Dark Slate | | | | | | | |
| | | | | | | | | | | | | | | | | | | | | | | |
| --- | --- | --- | --- | --- | --- | --- | --- | --- | --- | --- | --- | --- | --- | --- | --- | --- | --- | --- | --- | --- | --- | --- |
| | | | | | | | | | | | | | | | | | | | | | | |
| Army | | Ballad Blue | | Dark Sand | | Black | | Tumeric | | Sand | | Oil Green | | Grey Melange | | | | | | | | |
Material: 100% Cotton
Size: 140 x 220 cm
PRICE: 59,95 EUR
SCARF OLIVIA
| | | | | | | | | | | | | | | | | | | | | | | |
| --- | --- | --- | --- | --- | --- | --- | --- | --- | --- | --- | --- | --- | --- | --- | --- | --- | --- | --- | --- | --- | --- | --- |
| | | | | | | | | | | | | | | | | | | | | | | |
| Powder | | Sand | | | | | | | | | | | | | | | | | | | | |
Material: 100% Cotton
Size: 100 x 200 cm
PRICE: 69 EUR
BASIC DRESS
| | | | | | |
| --- | --- | --- | --- | --- | --- |
| | | | | | |
| White | Rose | Silver Grey | Moss | Jeans Blue | Black |
| XS - S | XS - S - M - L | XS - S - L | XS - S - M - L | XS - S - M - L | XS - S - M - L |
Material: 95% Viscose 5% Elastan
PRICE: 27 EUR
YERSE
Top THYME34
Crudo

M - L

Verde Caza

M - L
Material: 45% Cotton 55% Linnen
PRICE: 59,95 EUR
LAVENDER34
Material: 82% Viscose 18% Polyester
PRICE: 69,95 EUR
GAUZE34
Salmon

M - L

Natural

M - L
Material: 30% Linnen 39% Cotton 17% PES 14% Nylon
PRICE: 89,95 €
ADENAUER & CO
Sofa Hippie A&Co



Blau

S - M - L - XL

Pink

AUSVERKAUFT

Mokka

S - M - L - XL

SchwarzBlau

M - L

Weiss

S - M - L - XL

Helles Schlamm

S - M - L - XL
Material: 98% Cotton 2% Elastan
Size: M - L - XL
PRICE: 89,95 EUR
Shirt Kittie A&Co
| | | | |
| --- | --- | --- | --- |
| | | | |
| Rosa | | Weiss | |
| L - XL - XXL | | XL - XXL | |
Material: 100% Cotton
PRICE: 69,95 EUR
YAMYAM

Wool Stole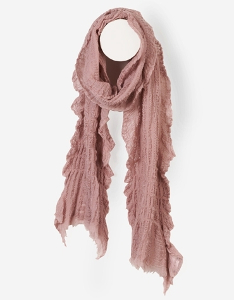 | | | | | | | | | | | | | | | | | | | | | | | | | |
| --- | --- | --- | --- | --- | --- | --- | --- | --- | --- | --- | --- | --- | --- | --- | --- | --- | --- | --- | --- | --- | --- | --- | --- | --- |
| | | | | | | | | | | | | | | | | | | | | | | | | |
| light blue | | cherry | | cremewhite | | rose | | taupe | | petrol | | | | | | | | | | | | | | |
| | | | | | | | | | | | | | | | | | | | | | | | | | |
| --- | --- | --- | --- | --- | --- | --- | --- | --- | --- | --- | --- | --- | --- | --- | --- | --- | --- | --- | --- | --- | --- | --- | --- | --- | --- |
| | | | | | | | | | | | | | | | | | | | | | | | | | |
| | dark grey | | pink | | black | | dark blue | | light red | | | | | | | | | | | | | | | | |
| | | | | | | | | | | | | | | | | | | | | |
| --- | --- | --- | --- | --- | --- | --- | --- | --- | --- | --- | --- | --- | --- | --- | --- | --- | --- | --- | --- | --- |
| | | | | | | | | | | | | | | | | | | | | |
| plume | | dark brown | | nougat | | rostorange | | anthracite | | pigeon blue | | | | | | | | | | |
Material: Wool /Elastan
Size: 70 x 190cm
PRICE: 59 EUR
AERIAL-Chain Pendant with Chain
| | | | | | | |
| --- | --- | --- | --- | --- | --- | --- |
| | | | | | | |
handmade ornament from SRI LANKA.
The chain is adjustable to 3 lengths, the clasp is a small silver hook. It is delivered in a small pouch made of real sari fabric with a zipper.

Material: 925 Silver with rose gold and a small white gem
PRICE: 149 EUR
doTERRA - Oils & Equipment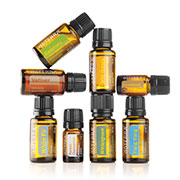 all doTERRA Oils you can order here! for example...
Wild Orange




15ml




14,50 EUR

Lavender




15ml




30,90 EUR

Deep Blue




5ml




47,90 EUR

Diffuser Petal




62,00 EUR

Diffuser Lumo




101,50 EUR
Here you will find more informations: www.doterra.com/DE
Aromatherapy - Pendant LIFE FLOWER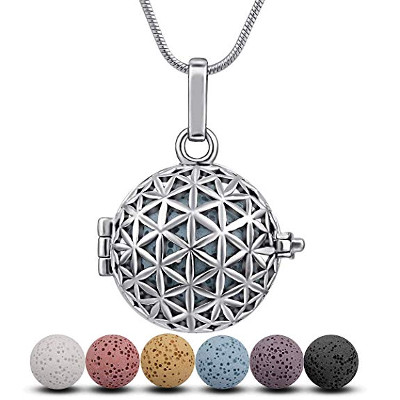 PRICE: 19,50 EUR
DANA AERIAL YOGA
Top Racerback

Top Racerback, Loose Fit

Material: 98% Cotton, 2% Elastan

Size: S - M - L

Color: white

PRICE: 19,80 EUR


Material: 50% Bio-Cotton, 50% Tencel

Size: S - M - L

Color: white

PRICE: 24,90 EUR

Langarm Shirt Viskose

Sweatshirt Cotton

Material: 65% Polyester, 35% Viskose

Size: S - M - L

Color: white

PRICE: 29,80 EUR

Material: 50% Polyester, 38% Cotton, 12% Viskose

Size: S - M - L

Color: white

PRICE: 34,90 EUR
To order send an email to: info@dana-aerialyoga.de or call us: +49-173-2395696